Dr. Marlaina Palmeri Recognized by Worldwide Who's Who for Excellence in Education
Dr. Palmeri was named a Professional of the Year in 2007, 2008, and 2012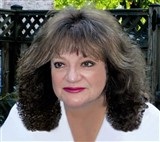 NEW YORK, October 28, 2013, Marlaina Palmeri, Ed.D., newly appointed President and Chief Education Officer of Believe To Achieve International, LLC has recently been recognized by Worldwide Who's Who for showing unparalleled dedication, leadership and commitment to schools across the nation.
Dr. Palmeri completed her doctorate in educational administration at the University of Rochester, with a dissertation entitled "With Our Backs Against the Wall: The Powerful Impact of Professional Community on Poverty and School Achievement." She also completed a master's and bachelor's degree in teaching (Pre-K-9) and educational administration, and a certificate of advanced study in School District Administration (SDA) and School Administration and Supervision (SAS).
With an impressive range of educational accreditation, Dr. Palmeri has been uniquely positioned to lead schools and school districts as they transform their operational, academic and cultural systems to more effectively impact student and teacher performance. Guided by her research of the most successful national and international school systems, Dr. Palmeri has devised a system of rubrics and performance indicators to help educators move their schools from developing to distinguished levels of performance.
In her role as President and CEO, Dr. Palmeri is responsible for supporting principals and leadership teams on their journeys to success, focusing her support in the areas of leadership excellence, responsive curriculum and instruction, meaningful family and community partnerships, personalized learning, and professional development. These services are designed to help teachers improve their levels of instructional quality.
Having started more than 30 independent charter schools in her role as a senior vice president at EdisonLearning and GEMS Education Solutions, Dr. Palmeri continues to dedicate herself to the advancement of quality charter schools. Joined by a team of highly successful charter practitioners, her company provides a unique education solutions model for charter and community schools. Outside of time in her charter schools, she also focuses her efforts on charter school development and expansion, compliance and governance, board and authorizer relationships, and the fiscal, academic and operational health of her schools.
With 42 years of experience in the field of educational reform, Dr. Palmeri's expertise has recently earned her the 2013 Woman of Outstanding Leadership Award from the International Women's Leadership Association. She was named the Top Female Executive in the field of education by Cambridge Who's Who in 2011. She was inducted into Worldwide Who's Who as a lifetime member in 2006, and in 2007, 2008, and 2012, she was chosen as the Professional of the Year in the field of education management. She was named Teacher of the Year in 1985 and Distinguished Educator of the Year in New York State in 1997.
One of her most treasured awards was conferred in 1996, when her school, Charles Carroll School #46 in Rochester, was recognized as one of the top 100 Title I Distinguished Schools of Mastery in the country. This distinction is given to high-poverty schools with consistently high performance levels. Many of Dr. Palmeri's charter schools have also been recognized as having made significant progress in closing the achievement gap between more affluent students and those living in high-poverty urban areas.
Dr. Palmeri has been interviewed for the Elite Radio Network and the Public Broadcasting Network, and she has been featured in Pro-Files Magazine. She attributes her success to the support she continues to receive from her parents Eleanor and Joseph Palmeri, sisters Diane Palmeri and Carol Palmeri Durso, niece Caitlin, and nephew Jon Paul, as well as her professional mentors and colleagues with whom she has had the honor of working and leading throughout her career.
Dr. Palmeri is a member of the Association for Supervision and Curriculum Development, Phi Delta Kappa, Who's Who of American Women, and Who's Who in American Education. She is also charitably involved with the National Cancer Research Institute, the National Memorial to Fallen Law Officers, Memorial Sloan Kettering Cancer Center, and the SUNY Plattsburgh Alumni Association. In her free time, she enjoys golf, reading, traveling, cooking, and savoring fine food and wine at regional wineries and restaurants around the world.