Contact Marlaina Palmeri | CEO & President, Superintendent - Cleveland Villaview Community Schools | Believe to Achieve International LLC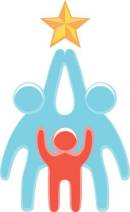 Dr. Palmeri is the CEO and President of Believe to Achieve International LLC. She also serves as the Superintendent for a group of charter schools in Ohio. Dr. Palmeri utilizes an array of talents that enable her team to create and manage high performing schools, particularly for the nation's most underserved students. This notable educator prides herself on fostering collaborative professional communities in schools that make student and school success their ultimate priority. Since 1999, Dr. Palmeri has focused on creating exemplary charter schools as well as the transformation and turnaround of failing schools under the educational reform agenda of the Obama administration. Dr. Palmeri's passion, along with her colleague Mr. Brian Beck, is to develop high performing charter schools. Her goal is to expand the B2AI network of charters schools across the country, establishing distinguished schools of mastery through a framework of internationally proven standards of school excellence. Dr. Palmeri works with her schools to create systems and processes that inspire and motivate administrators, teachers, parents and students through innovative teaching & learning approaches. It is Dr. Palmeri's mission is to give students access to the knowledge and skills they need not only for college and career success, but also for the future as socially conscious and globally competent citizens.
Dr. Palmeri is responsible for the accountability and compliance to state departments of education and charter school authorizers, as well as the fiscal, academic and operational management of charter schools. She also oversees leadership development, and handles charter school development, startup and oversight.
Dr. Palmeri has received the following awards and accolades over the course of an illustrious career:
Teacher of the Year (1979)

Principal of the Year (1991)

NYS Distinguished Educator (1998)

Educational Executive of the Year (2011, 2012)

Woman of the Year – The International Women's Leadership Association (2012, 2013)

Education Executive of the Year (2011, 2012)—Worldwide Branding

Induction, Who's Who in American Education

Induction, Who's Who of American Women

Induction, Who's Who in American Businesses
Dr. Palmeri became involved in her profession because she wanted to become a teacher ever since she was a little girl, when her grandfather built her a small classroom in their basement playroom. She also had extraordinary teachers in West Irondequoit and professors at SUNY Plattsburgh and the University of Rochester who believed in her ability to become an exemplary teacher and education leader.